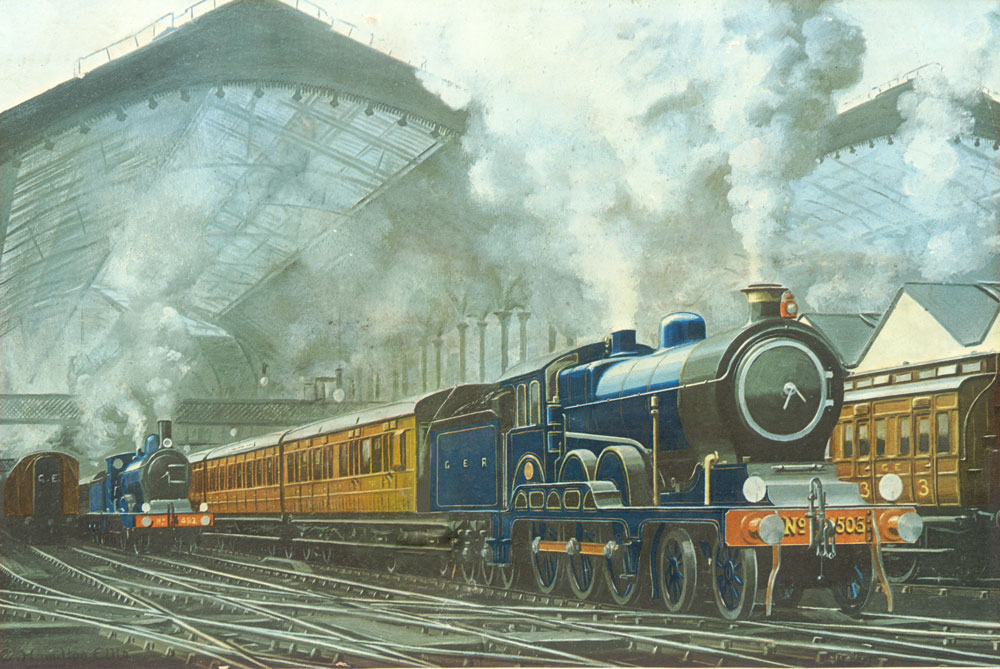 The history of The Patch SOME HISTORY OF THE RAILWAY CARRIAGE AROUND WHICH THE PATCH IS BUILT…
WHEN WAS THE CARRIAGE PLACED ON THIS PLOT?
In Edwardian times it was fashionable to use redundant railway carriages as holiday homes and for other purposes, and this continued well into the 1930's. The land known as The Patch acquired a new owner, Mr Dennis – a Kings Lynn baker, on 11th September 1933. As it was only three weeks after the carriage was sold by the LNER it is a reasonable assumption that Mr Dennis had the carriage brought to this site at that time. Typically these were transported on large carts drawn by four horses.
Over the years extensions were added to the carriage. It survived the floods of 1953 and 1978 when the water came up to about the level of the window sills of the lounge. We added the upstairs rooms and carried out an extensive renovation which was completed in 2011.
Wishing to find out more, we visted the East Anglia Railway Museum, where staff put us in touch with the Great Eastern Railway Society. We are grateful to Mr John Watling, president and archivist, who discovered the following details of our particular carriage: –
GER carriage No: 172
This was built at the Stratford Works of the Great Eastern Railway, and completed in February 1891. It was a first class, main line, 6 wheeled carriage, one of 15 built to order E27. It had flitched timber, teak frames which were clad with mahogany panels and cost £482 10S to build. Further batches of this specification were produced in 1893 and 1897 totalling 50 in all. They began to be withdrawn from service in 1920 though this one remained in service until 19th August 1933 – three years later the type became extinct.
Some of these carriages were used as suburban stock, and this is believed to be one of them. During its working life its seating capacity was increased from 30 to 50. In the process it was downgraded to second class, as the additional seating resulted from the removal of arm rests. The carriage was re-numbered after the GER-LNER merger, its new designation being No: 6270.
The external wall of the train carriage looking into the twin bedroom